Photo Backdrops & Textures
A collection of 150 Photo Backdrops and 20 Textures for Photoshop 7 & CS (Win & MAC compatible).
Backdrops can be used on any image of any size. Simply open your image and play the action.
All Backdrop actions can be customized to suit your needs. They can be stacked on top of each other, or adjusted with the built-in customization features for color, saturation, tone, intensity, sizing, gradient selection, and more. All these Actions produce layered files that are NOT flattened, so that you can further enhance them, and learn from them.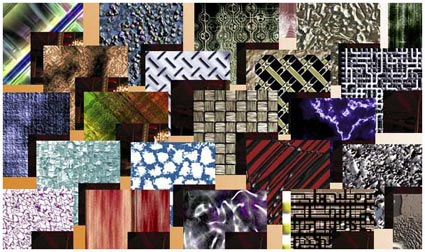 Included in this set are an additional 20 Actions that create 58 Texture variations from scratch. No need to open up any images, Just play the actions and follow along to create random textures from nothing at all!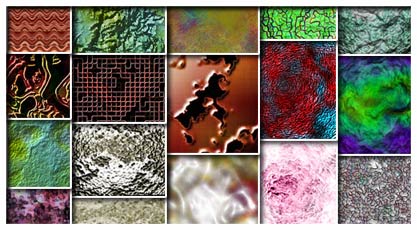 What's Included?
150 Photo Backdrop Actions *
20 Texture Actions **
Full Color PDF Catalog
*
These files were previously sold on my "Frame Lab CD"

**
These files were previously sold on my "Complete Collection CD"