Abstract, Foliage & Photo Corner Brushes
A collection of 255 Brushes for Photoshop 7 & CS (Win & MAC compatible). 7 Brush Sets containing Abstract Brushes, Photo Corners & Hinges, as well as 50 Foliage Brushes.
A Sampling of the Foliage Brushes: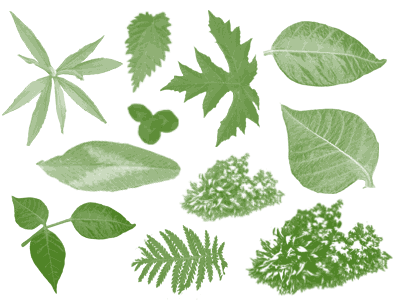 Some Examples from the Photo Corners & Hinges Brush Set: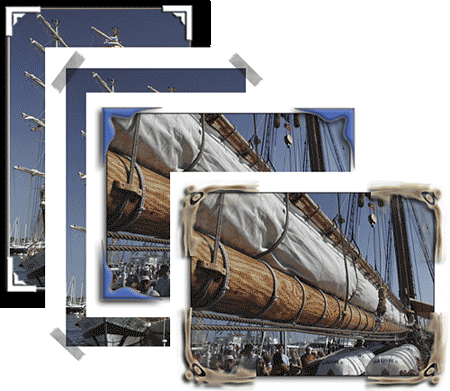 These Brushes have all the preset options already set up so that you don't have to mess around trying to find decent option settings. But if you don't like the options I selected, you can change them to your heart's content. This makes them incredibly flexible for all your Photoshop painting needs.
Abstract Brushes: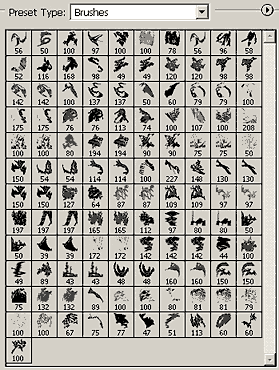 Hinge Brushes: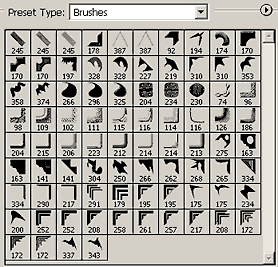 Foliage Brushes: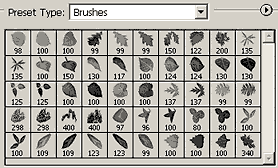 A sampling of the Abstract Brushes:
What's Included?
120 Abstract Brushes (with all the Brush Preset options already set up for you)
84 Photo Corners & Hinges (to add corner overlays on your photos) *
50 Foliage Brushes (Leaves & Bushes)
*
These files were previously sold on my "Frame Lab CD"