Color Toolbox
A collection of 125 Color Table Libraries, 169 Gradients, and 25 Curves that can be used in any Photoshop project. Great for Photographers and Graphic Designers. For Photoshop 6, 7, CS, CS2, CS3 & CS4 (Win & MAC compatible).
Included are 101 Wood Color Tables, which came from actual images of wood blocks, and 24 Color Tables which pull dark and light tints & shades from the Color Wheel.
A Sampling of the Color Tables: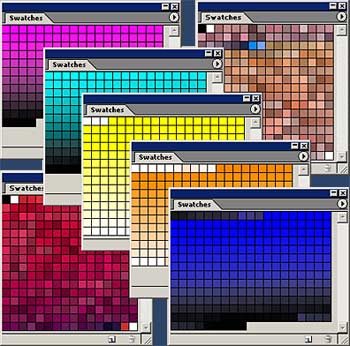 Also included in this set are 169 special gradients that you can use in your projects. 37 Graduated filters (based on the popular Cokin filters) are included, so that you can bring traditional glass filters into your photoshop toolbox.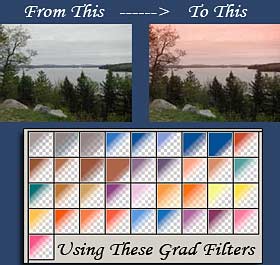 Easy to load and use, this set also comes with a full color 35-page catalog with samples, and tutorials on how to load the color tables, and how to create your own graduated filters, and use them in your images.
Lastly, you get 25 Curve adjustments which can be used from everything from metal effects to common S-Curve Contrast corrections.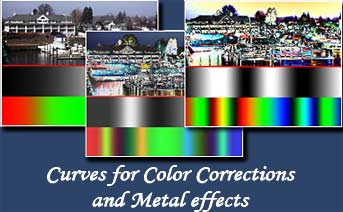 What's Included?
24 Tints & Shades Color Tables
101 Wood Color Tables *
32 Black & White Gradients **
37 Graduated Filter Gradients (Based on the Cokin traditional Filters) **
50 Various Dark Tint Gradients *
50 Zebra Gradients *
25 Curve Corrections **
35-page Full Color PDF Catalog (with samples, tips, and tutorials)
*
These files were previously sold on my "Frame Lab CD"
**
These files were previously sold on my "Complete Collection CD"