Pattern CD (Volume 2)
3,000 brand new Photoshop Patterns. For Photoshop 6, 7, CS, CS2, CS3 & CS4 (Windows & MAC compatible).
Instantly load these pattern sets and use them in a variety of projects. Great for Type, Shapes, Backgrounds, Painting, or anywhere a pattern can be used.
Easy to use, and great for all Photoshop user levels: from Beginner to Advanced. Most every pattern in this set is completely Seamless!

This collection of patterns comes out of various gradients, images, black and white patterns, and wood block photos. 120 sets of 25 patterns in each set. Over 575 MB of pattern files. All for a price that is extremely affordable.
Use these patterns for creative painting techniques:

Instantly load the Pattern Sets into Photoshop: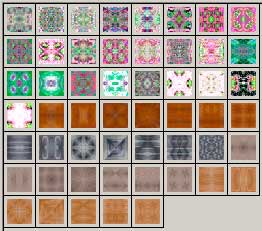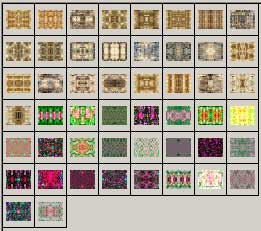 What's Included?
3,000 Photoshop Patterns consisting of 120 Pattern Sets (25 Patterns in each Set):
42 Pattern Sets from Images
6 Pattern Sets from Black & White Patterns
20 Pattern Sets from various Gradients
27 Pattern Sets from other Patterns and Textures
25 Pattern Sets from Wood Block Images
65-page full color PDF Guide to using Photoshop Add-On files.
Price: $15.00