The Photographer's Action Toolbox (Vol.2)
A collection of 88 Actions for Photographers for Photoshop 6, 7, CS, CS2, CS3 & CS4 (Win & MAC compatible).
View Samples of each effect included in the Photographer's Action Toolbox (Volume 2) package
Improve photos, add artistic effects, ominous effects, color enhancements, and more.
An example of the Overexposure Correction action: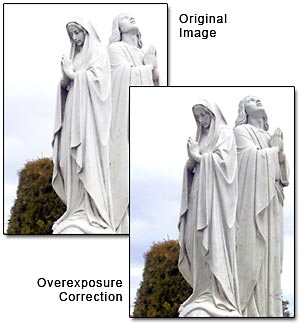 Actions that produce Artistic Effects:
An example of the Selenium Quadtone Faux Infrared Effect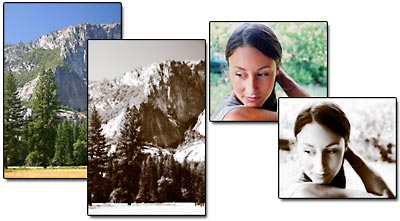 These actions are great for anyone who is a Photographer or needs to touch up their photos. Whether you are a professional touching up your photos for gallery display, or an amateur touching up that photo of the family dog. These actions are for you!


Like having your own set of digital darkroom tools at your fingertips. Use these actions to apply quick corrections or effects, or as the starting point for your own artistic masterpiece.
A sample of the Haunted Photo Effect:
What's Included?
View Samples of each effect included in the Photographer's Action Toolbox (Volume 2) package