Text Effect Actions (Set 1)
A collection of 100 Text effects for Photoshop 7, CS, CS2, CS3 & CS4 (Win & MAC compatible).
These Text effects range from Rock to Transparent Glass to Pattern and Metal effects. A wide variety of text embellishments you can use for all kinds of projects, scrapbooking, Web and Print design. All text effects are 300dpi for high quality resolution.
View a PDF Sample presentation of each effect. Note: The samples are displayed at a lower resolution that what the actual action effects produce. The Actions produce a much more higher quality than what you see here. This is just a sampling of each effect. If the slide show does not progress forward, use your mouse to click through each effect. Size: 1.7 MB.
Text Effect Examples: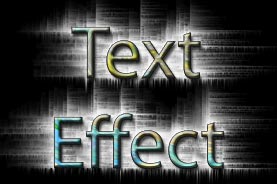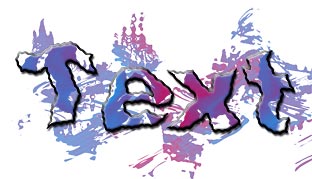 Most effects can be customized for Color and you can use the font of your choice. The action automatically creates the text for you and allows you to customize it to suit your own projects.
In addition, this is the only place on the internet that provides a full-color catalog with a sample image for every text effect, so you can quickly find the effect you want before you run the action.
What's Included?
100 Text effects in 4 Action sets.
Printable PDF Document displaying each sample