Cross Process Actions
A collection of 67 Cross Processing Actions for Photoshop 6, 7, CS, CS2, CS3 & CS4 (Win & MAC compatible). Create 78 Amazing Color changes for any of your photos quickly and easily.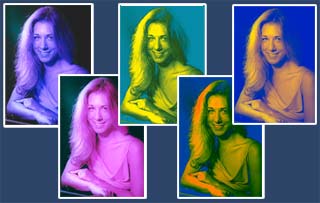 RGB, CMYK, LAB, Multichannel, and Traditional Digital Cross Processing Action sets.
Run each single Cross Process Action, or run the included "Run All Cross Process" action in each set. This saves your Cross Process variations as snapshots in your history palette. It also automatically creates separate documents, which makes saving them a snap!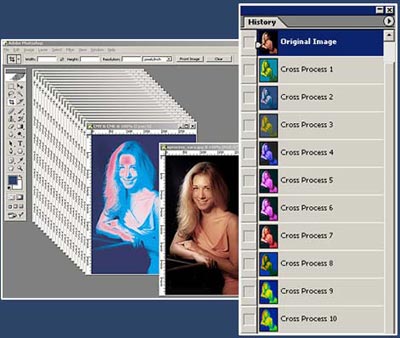 Also includes 3 Printsheet actions, where you can create a 300ppi contact sheet ready to print, so you can immediately view variations.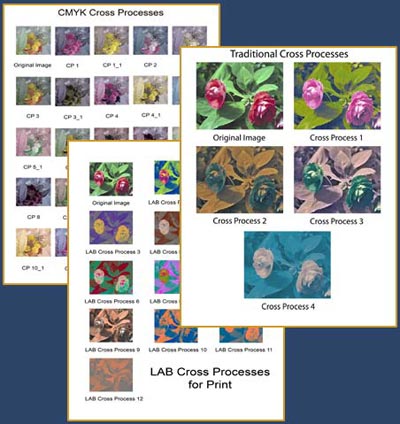 What's Included?
4 Traditional Cross-Process Actions
11 RGB Cross-Process Actions
24 CMYK Cross-Process Actions
12 LAB Cross-Process Actions
27 Multichannel Cross-Process Actions
6 "Run All Variations" Actions for quick processing
3 "Printsheet" Actions to create ready-to-print contact sheets. Note that in Photoshop version 6, the printsheet actions will run fine, however image labels will need to be inserted manually.